CROWN PRINCE HEINRIK MAKES HIS FIRST VISIT TO ARVEYRES AFTER THE MARRIAGE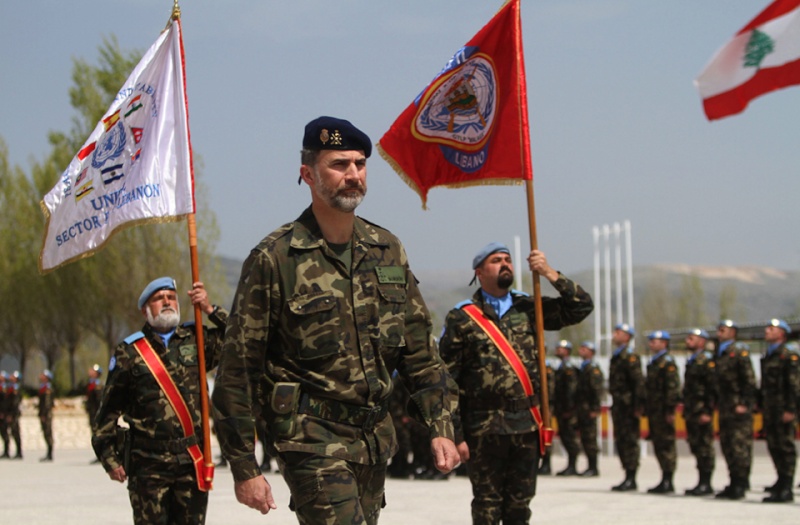 As the Crown Prince promised just a few days ago, he and part of the Royal Duresian Army landed today in Arveyres with the mission to help the people that suffered due to the volcano eruption, they will provide clothes, food and evacute those that still are in the threatened areas. As it is commonly known Heinrik is married to Laurentine, an Arveyran princess. As the Crown Prince landed he has been greeted by an Arveyran delegation and a journalist that was allowed to make a short interview with him in Arveyran
ORIGINAL ARVEYRAN VERSION
Journalist: Serenitatulutau, tenî-t tempă per repondare ale questione?
Heinrik: Ti donarâ-m pent minute, andare.
Journalist: Perse â-t volită aidare personalămente i arverî?
Heinrik: Cumâi esc dicată, patrulumin, îl rei Aleîandru 5e esc naschită în Arveră sepse min antepatru și min antematru sînt donate asîlu political în esă terră alcos ună rebellionă în Altăscaniă. Esc-m gratios per esu și eu pensâ che esc mină tempă per gratiare.
Journalist: Arverălătină esc bonă, per combien de tempă și onde â-t lo studiată?
Heinrik: Studiată-m lă arveră în min program în îl Universitât catolicu de Calervă și voiaghiată-m ală Arveră în mină îuventă, cumâi patrulumin, mâ sină arveră esc moltu che îl minu.
Journalist: Per combien de tempă prenarâ îl voiaghiă în Arveră?
Heinrik: Prenarâ-l de tempă, volî-m che tute le persone esc evacuate și benecomide avano che eu departâ lă Arveră. Pensâ-m che prenarâ-l piu che un mis.
Journalist: Chi vâ reinare în Altăscaniă în tină absenziă?
Heinrik: Min onclu, Altăducă Gilme de Onsbroc, anche lui serâ advisat per ună groupă de mine advisore personale, eu esc certan che lui facerâ bene.
Journalist: Esc tută, gratis serenitatulutau.
Heinrik: Ti gratî-m anche, gratis.
ENGLISH TRANSLATION
Journalist: Your Majesty, do you have a minute to answer a few questions?
Heinrik: I'll give you five minutes, go on.
Journalist: What exactly made your majesty take such a step and personally go and help the Arveyrans?
Heinrik: As it is known, my father, the king Alexander V is born here in Arveyres as my grandfather and my grandmother were granted political asylum in this land due to a rebellion ravaging Duresia, for that I am grateful and I feel that this is my chance and way to say thank you.
Journalist: Your majesty's Arveyran is really good, how long and where have your majesty studied it?
Heinrik: I've studied Arveyran as a part of my program in the Catholic University of Clervau and I've been travelling to Arveyres a lot in my youth, same as my father, though his Arveyran is probably better than mine.
Journalist: How long time will the mission take your majesty?
Heinrik: It will definitely take some time, I want to make sure that everyone has been evacuated and well fed before I consider leaving Arveyres. So I estimate the mission to take at least one month.
Journalist: Who is gonna rule Duresia in your absence your majesty?
Heinrik: My beloved uncle, Grand Duke Wilmer ver Hoensbroek, also he will be advised by a group of my personal advisors, so I am sure he will do just fine.
Journalist: That's all I needed, thank you your majesty.
Heinrik: I thank you too, you're welcome.