NZ Flexes Military Muscle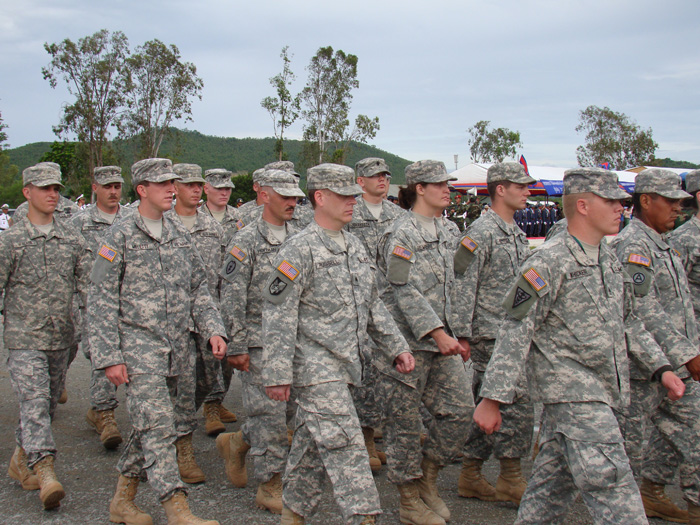 As if to intentionally add fuel to the fire, the Social Democracy has pooled together it's military forces and begun large scale exercises that suspiciously coincide with the rising Atanosia-Zachalantis tensions. The exercises are the largest to be carried out in the last decade, and the defence minister has stated that "due to the deterioration of our military personnels expertise as a result of long standing peace, and lavish living standards for non combatant soldiers, we are undertaking a revitalisation exercise to get our standing military back into shape." Furthermore, reports have come out stating the government has just put in an order for 5 new nuclear capable submarines and 1 new Lilith class aircraft carrier, decked out with radar jamming and a full set of aircrafts, costing a total of $5.6 Billion NZD. On top of that, the government defence budget has taken a significant jump this year, with the budget just over doubling, with the recruitment drive taking a large jump. 
Many members of the public are seeing this as the Social Democracy preparing for a possible war down the line, but officials were quick to dispel of any worries, adamantly repeating that the government is dedicated to regional peace. However, this has done little to convince the people, as actions speak louder than words.